The Zzing...
Independent
The Zzing gives you freedom and security on your bicycle trips.
Take the power on tour. With Zzing you never run out of power. Use the energy produced by your hub generator to run all electronic equipment independent of the grid. You've got the freedom to choose your rest place without having to look for a proper socket. Your satnav will track your path even on long journeys throughout remote areas and can guide you back home safely. You can stay tuned with your cell phone and your digital camera or mp3 player won't run out of energy anymore.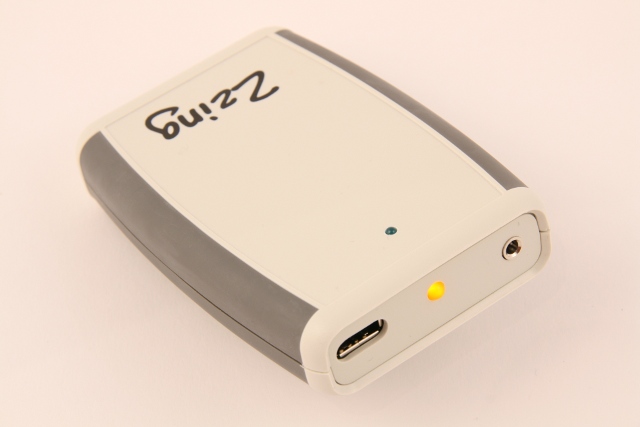 Versatile
The Zzing is equipped with an standard USB connector, which provides you with a stabilized, smoothed and uninterrupted Voltage of 5V at 500mA. This makes Zzing compatible with the vast majority of modern electronic devices.
Most of todays electronic gadgets require a direct-current (DC) voltage of exactly 5V for charging or operating. USB is the upcoming standard with common cell phones, mp3 players and other equipment. Even for devices which come without a "normal" USB connector you can get suitable adapter cables.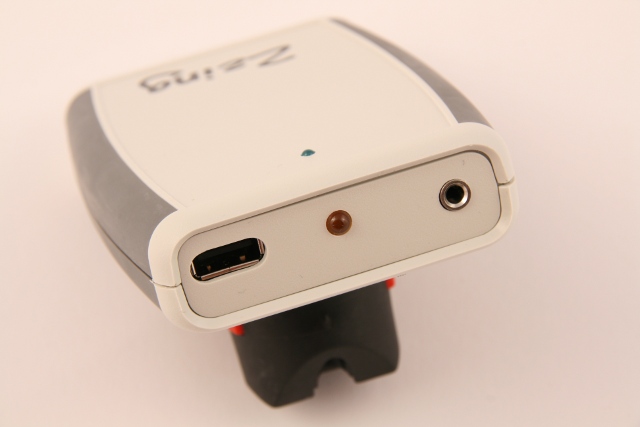 Uninterrupted power supply

An internal battery with a capacity of up to 2.700 mAh stores the excess energy produce by your hub generator and backs up DC output during breaks or slower sections on your trip. Thus a continuous power supply is guaranteed, even under challenging conditions.
Save
Zzing comes with a multiple redundant over-voltage and overheating guard and is designed for speeds up to 100 km/h in order to keep your valuable equipment from harm.
Under control
Zzing keeps you informed - two LEDs show the status of the USB power output and whether or not the Zzing is provided with energy from the hub generator.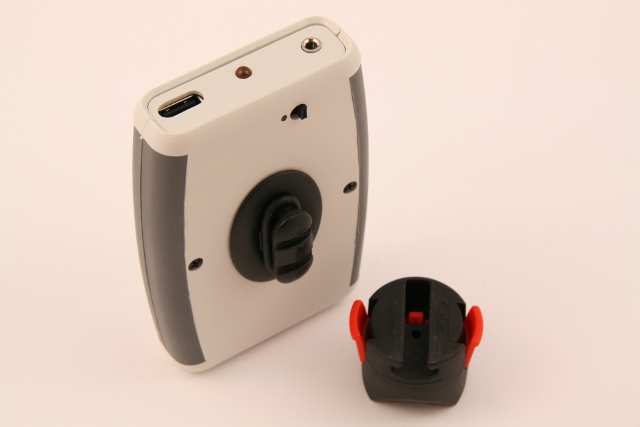 Quick
On and off with one "klick"! Thanks to the build in Rixen & Kaul KLICKfix ® mount you can place the Zzing almost everywhere on your bicycle. Handlebars, frame or seat post - it's your choice. The mount even fits frame diameters up to 60 mm and is revolvable by 90 degrees.
Easy connection

You can connect the Zzing cable to your hub generator without much effort. There is no need for any soldering. With Shimano you use the connector which comes with the generator, for SON generators we provide you with an extra set of cable shoes.
Enlightened

In case you've got an automatic front light (e.g. B&M Lumotec) it won't be effected by your Zzing charger. You can operate both, the Zzing charger and your lighting system. When the light turns on, Zzing will automatically stop drawing energy from your hub generator but - thanks to the build in battery - will still be able to provide power to your gadgets.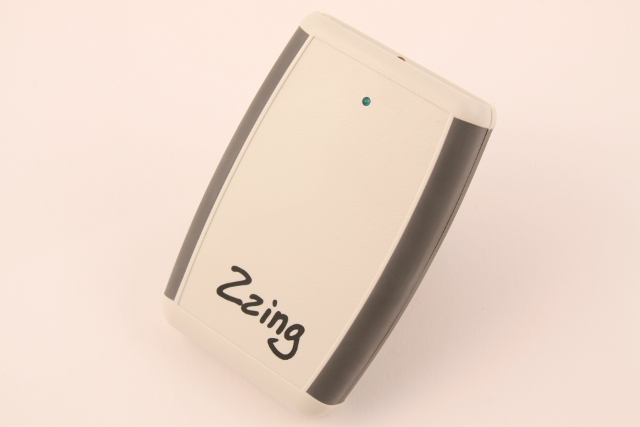 Durable
Your Zzing comes with a shock-resistant housing and rubberized side panels.
Handy
Everything from electronic to back-up battery fits into one small housing (Dimensions 11,7 cm * 7,8 cm * 2,4 cm) and weights just about 225 g.
Colorful
Bicycles come in different colors and so does Zzing. You can have it in black, and (translucent) blue.
Environment friendly

Being your own power-station - with Zzing no problem. And as a positive side effect you're doing something good for the environment. To support this effort we only use RoHS compliant components and leadfree solder. The internal battery pack can be removed for separat disposal.
Made in Europe

Every Zzing is handmade with great care in Berlin, Germany.
What you get

Zzing, including build in battery pack
KLICKfix

®

mounting system, 90 degrees revolvable, fits diametres up to 60 mm (Charger is detachable)
connection cable for hub generator
3 x cable straps
English manual